I wanted to blog on the lighter side and show you some pictures of the beautiful SMU campus where I get to work.
Here's the front of the very impressive law school.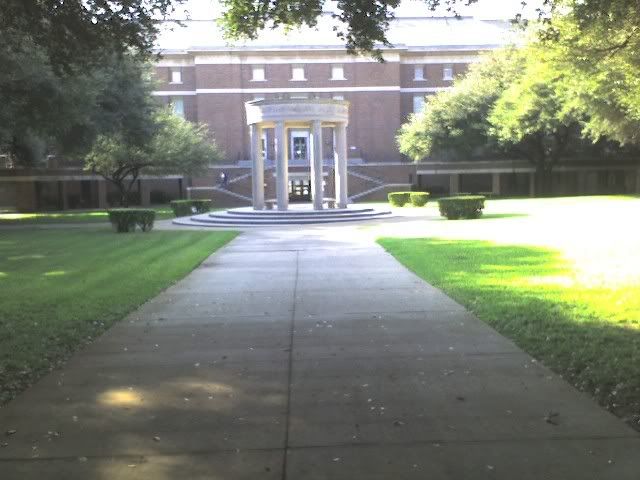 Inside of those columns was this neat plaque with a quote about the inevitability of justice. It was covered in pink petals that were blowing across campus.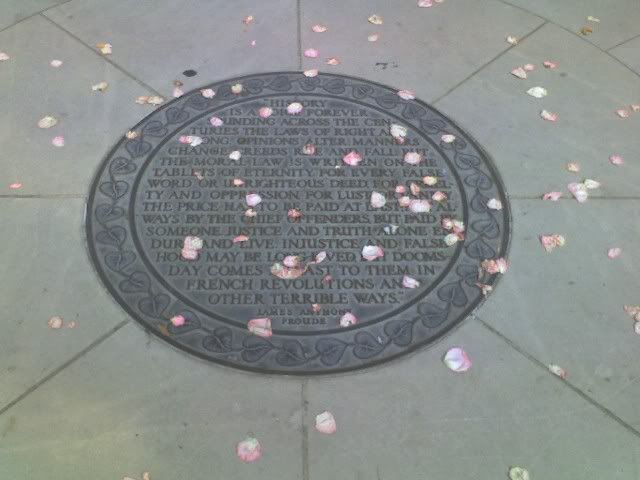 Here's the Laura Bush promenade that I walk through a few times a day going in and out of my office.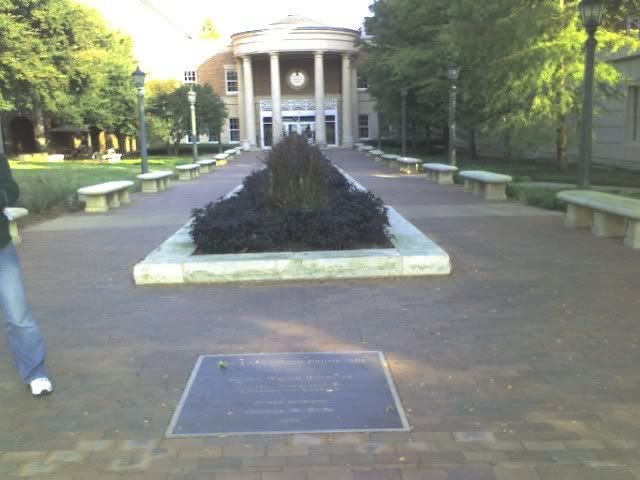 And there are all kinds of cool places to relax and wander through the trees or whatever. It's my kind of place and I'm blessed to work here.