I went to a movie premiere the other day by invitation. It was the screening of
The Asimov Incident
and it was directed by my friend,
Andrew Armstrong
.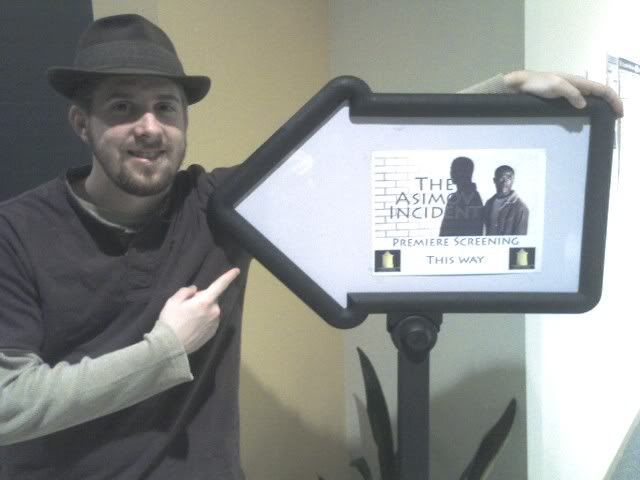 It was quite good, an intellectual science-fiction thriller with a good story.
It was only ten minutes, so he showed the film twice, which was good, because the film has the kind of ending that makes you want to watch the whole thing again to see what was really going on. Like the first time you see
The Usual Suspects
and you just want to watch it a few more times so you can undersand everything.
I went to a premiere a few years ago for a political documentary and this one was similar. We watched the film and had an intimate question and answer time with the director. Very cool.
You can see more of his stuff and keep up with future films
here
.