Recently, I've been flooded with emails asking for pictures of the place where I grew up. After seeing my inbox fill up with these for days I decided to show you guys a few pictures.
OK, that never happened. But I did show my wife around my family's land for the first time in her life and took a few shots.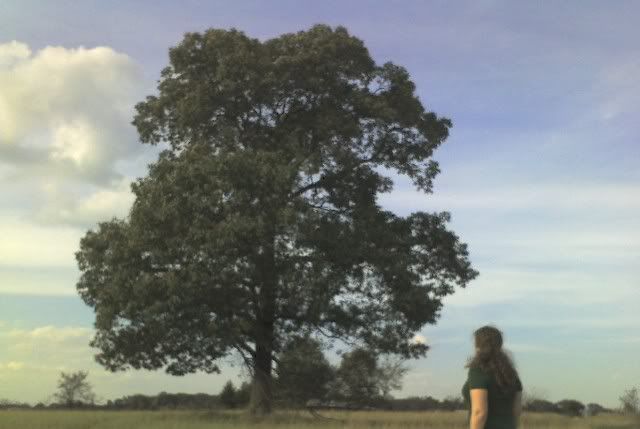 Here's one of my beautiful wife admiring one of our tall trees. It's really a nice place and I am always refreshed when I can go there and wander around, especially when the weather is nice. (You have to be careful of snakes, wolves, and other stuff out there, but it's worth it.)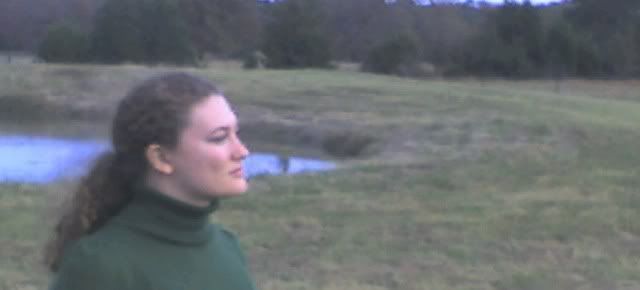 OK. I confess. I just made this blog becuase I wanted to show off my wife.

In the background you can see some very dense woods that have never been cultivated in any way, they are owned by someone else nearby. They are incredibly thick and it's nearly impossible to even walk through them. It's really God's Earth back there with no trace of man.

If I ever have the money I want to purchase these woods, as they seem to be for sale almost always. (Also,
Bigfoot has been seen there
a number of times
over the years
.)
I've never seen anything out there, but I did find sign of something wandering by itself in the tall grass in the more remote areas. Could I have Bigfoot in my parents' backyard?